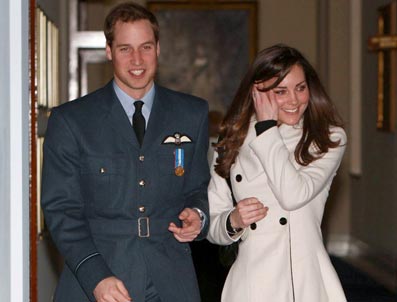 He may be royalty, but that's definitely not stopping Prince William from having a stag party before he ties the knot with Kate Middleton on the 29th of April. Prince Harry, who William recently named as his best man for the ceremonies, is in charge of organizing the stag do, which according to rumours, will mainly revolve around extreme water sports and a pubcrawl by boat.
Prince Harry has apparently been very hands-on in planning the special event, and has set aside a budget for 20 close friends and relatives. Surprisingly, it seems that the party will be on the not so extravagant side, with each head with a budget of £100.
What's in store for the royal groom? According to insider sources, a lot of speed boat racing and water skiing. The prince and his entourage can expect to have fun on wakeboards, surfboards and a yacht for a relaxing cruise by the coast. Observers of the couple think that the water sports themed stag party will be a welcome respite from all the hullaballoo that's surrounding the couple in anticipation of their April wedding. By having it in the water, William and Harry hope to evade the prying eyes of the public, and of course, the media.
The royal groom and his friends will apparently be crashing at a close friend's country house, where he can take a break from all the hectic wedding preparations. Needless to say, alcohol will be banned throughout the water sports activities, but there will be plenty of drinking to go around for everyone at night.
Posted in
Bride/Groom in the News
,
celebrity wedding
,
Wedding
,
Wedding Event
Tags:
Celebrity Wedding
,
Kate Middleton
,
Prince William Wedding