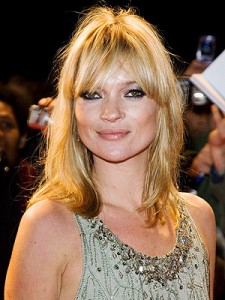 The world may be buzzing with excitement for Prince William and Kate Middleton's wedding ceremonies to be held on April, but that's not stop British supermodel Kate Moss from making her own waves in the world wedding scene.
Just recently, Moss shared that she's very interested in having two of rock music's most revered bands, the Rolling Stones and Led Zeppelin, perform at her upcoming wedding to rocker Jamie Hince on July. Aside from the two bands, the catwalk sensation, known for her waifish yet chic looks, has been rumoured to be working on a list of bands and acts whom she would like to play at her nuptials to Hince.
The goal is to turn the affair into a "mini version" of the popular annual Glastonbury festival. Rumoured to be on this exclusive list of A-listers are Kanye West, The Clash, Duran Duran and more. Indeed, it seems Kate Moss isn't pulling any punches when it comes to planning a memorable wedding, and if her plans push through, she just might steal the spotlight from the royal couple—at least when it comes to the entertainment aspect of things.
According to a source close to the English supermodel, Moss is working double time to bring together her friends in music and the acts she adores into one memorable event. She's reported to have made nonstop calls to sign up her dream acts.
With Kate Moss' connections, she just might be able to pull it off.
Posted in
Bride/Groom in the News
,
celebrity wedding
,
Wedding
,
Wedding Event
,
wedding planning
Tags:
Celebrity Wedding
,
Kate Moss
,
Kate Moss Wedding